Tummy Tuck (Abdominoplasty)
Sometimes dieting and sit-ups do nothing to tighten the abdomen and keep it from protruding over the belt line. An abdominoplasty procedure, also called a " tummy tuck," can remedy this problem and give a trim, conditioned look. Abdominoplasty can also help when pregnancy stretches abdominal muscles to the point where they cannot return to their original tightness. For those who seek the trim abdomen characteristic of a healthy lifestyle in San Diego, body contouring with tummy tuck (abdominoplasty) surgery can remove fat and tighten muscles to achieve the desired look.
Dr. Wheeler performs tummy tuck procedures at his state-of-the-art facility in La Mesa. The amount of time required depends on the extent of the work needed. A tummy tuck generally takes from two to five hours to complete. In the procedure, Dr. Wheeler removes excess fat and skin from the abdomen, and, if necessary, tightens underlying abdominal muscles for a flatter, smoother abdominal contour.
If you've almost given up on achieving the flat, firm abdomen you want to enhance your look when you're out and about in San Diego, body contouring with tummy tuck (abdominoplasty) offers a solution. Contact our office to learn more about tummy tucks and our other safe and effective body contouring options.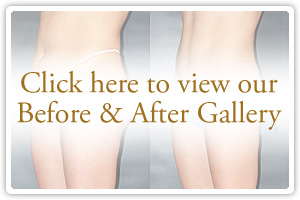 Liposuction
A procedure often requested by our San Diego patients is body contouring with liposuction. Stubborn fat deposits can resist even the most intensive dieting. Common areas where fat accumulates include the abdomen, the thighs and buttocks, upper arms, and even facial areas around the neck and chin. Using safe and effective liposuction, Dr. Wheeler can effectively remove fat for a leaner, more attractive appearance.
Smaller liposuction procedures are typically performed with a local anesthetic. Deeper sedation with general anesthesia may be used for more extensive liposuction. In the liposuction procedure, Dr. Wheeler inserts a tube, or cannula, into a small incision and breaks up the fat using a push-pull action with the tube. Suction through the tube then removes the fat from the targeted area.
The results of liposuction are immediately evident, but it takes four to six weeks for the truly dramatic results of the procedure to become apparent. Friends and family will notice the change, and you'll feel better about your appearance. Clothing options that you avoided prior to liposuction become possible. Liposuction offers all San Diego residents an effective solution to obstinate fat. To schedule an evaluative consultation for liposuction or any of our other body contouring options, contact the office of Dr. Ervin Wheeler.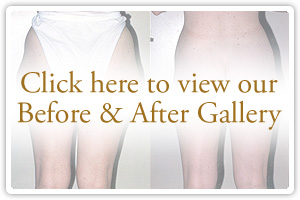 Thigh & Buttock Lift
The thighs and buttocks are two of the most difficult areas to improve through diet and exercise alone. Age, weight loss, and even genetic factors can give the thighs and buttocks a loose, droopy look that does not respond to either diet or exercise. Even body contouring with liposuction may not produce satisfactory results. A thigh and buttock lift can provide the answer by eliminating the droopy look of buttocks and thighs to give them a tighter, more youthful appearance.
In the procedure, Dr. Wheeler removes fat and excess skin from the thighs and buttocks to tighten the skin for a leaner appearance. In addition, he raises the buttocks for a tighter, firmer look. Dr. Wheeler uses great care when performing a thigh and buttock lift so that after the incisions have healed a bathing suit will cover any scarring.
Dr. Wheeler understands the frustration of being unable to reduce the size of thighs and buttocks despite ample exercise and healthy eating. He will listen carefully to your goals and explain how a thigh and buttock lift and perhaps other body contouring options can help you achieve the results you seek. Contact Dr. Wheeler for a private consultation to learn more about how body contouring can benefit you.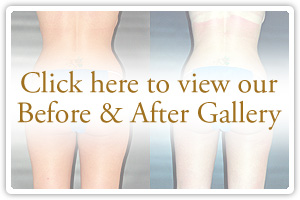 Upper-Arm Lift
Weight loss, age, and genetics can all be culprits in giving upper arms a baggy, hanging look. Time spent in the gym and careful dieting do nothing to change the loose, droopy appearance. A simple solution to this condition is an upper-arm lift. An upper-arm lift will eliminate the droopiness, smoothen and tighten the skin, and give the arms a firmer, more youthful look.
Depending on the amount of contouring necessary, Dr. Wheeler uses either liposuction or a surgical procedure, called brachioplasty, to perform the arm lift. With liposuction, Dr. Wheeler removes accumulated fat by suctioning it away with a tube inserted into the problem area through a small incision. In a brachioplasty procedure, Dr. Wheeler makes an incision discretely on the inside of the arm to remove fat and excess skin for a firm, smooth result.
With an upper-arm lift procedure, dramatic results are immediately noticeable. Your arms look and feel more youthful because the skin is tighter and smoother. Sleeveless blouses once again will find a place in your wardrobe. Many of our San Diego patients who have a tummy tuck (abdominoplasty) also have an arm lift for a body contouring makeover. When you schedule a consultation with Dr. Wheeler, our expert surgeon will outline the procedures he feels will benefit you most, and you and he can create an individualized plan designed to help you look your very best.

Female Genital Surgery
Awareness of female genital aesthetics has increased in the past several years owing to increased media attention and clothing styles, as well as women's involvement in sports. Many women feel self-conscious of the appearance of the outer surface (labia majora) or the inner lips (the labia minora). If enlarged, not only are they visible in clothing but also interfere with certain sporting activities. Further, many women develop fatty deposits in the pubic area, which can be unsightly.
For women concerned about the appearance of the genital region, these issues can now be addressed with various procedures such as labia majora reduction, labia minora reduction, suprapubic liposuction, and other specialized procedures. This has been an area previously neglected by most physicians, but newer more specialized procedures offer major improvement with a high degree of safety.
A leaner, more youthful appearance can add greatly to the enjoyment of life in San Diego. With liposuction, tummy tuck (abdominoplasty), and other procedures, Dr. Wheeler can help you reach your body contouring goals. Contact our office today to learn how you can achieve the figure you desire with body contouring.